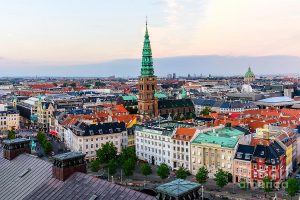 After a year and half with lockdowns, travel restrictions, layoffs and people being cautious in general, we are now approaching a gradual opening of both the country and the world. This is good news for all those organising or wanting to attend events in Denmark.
But as for organisers, there is quite a lot of work to be done to create the buzz about Denmark. The cautiousness will remain for quite some time yet, and perhaps locations closer to home will be the number one alternative. With the right marketing to the right people though, soon Denmark will be the top spot again.
Market Denmark
Marketing Denmark is easy enough. The country is lovely, has a great cuisine and a warm and friendly atmosphere. Create customizable stickers with pictures typical of Denmark to remind people about this. A few ideas could be red hot dogs, bikes and the Danish butter bun.
Get in Touch with the Venues
Start contacting various venues in Denmark to get a good working relationship. The contact persons will know what restrictions still apply, and when those are likely to change. With such a long time without any physical events, most arenas and conference venues will be eager to get customers.
With the current situation it will most likely be possible to find some new and interesting locations for smaller parties. Perhaps hotels will be more interested in hosting events, or maybe even restaurants. Use your imagination and think outside the box to create a unique and exciting experience for a private party or any company wanting to treat their employees.