Many corporations like to plan to hold conferences in different parts of the world. One area which is often chosen is Copenhagen for a variety of different reasons.
Why Choose Copenhagen?
Copenhagen is known for being one of the most friendly cities in Denmark. It has all of the amenities which corporations would need to hold a successful conference. It is also known for its peaceful environment, which adds to the security for travelers who would be attending a conference.
Easy Access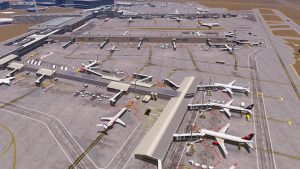 Something else that has to be considered when planning conferences where there are going to be attendees from various parts of the world, is easy access. One of the aspects which Denmark is known for is that there are a large number of nonstop flights to the international Copenhagen airport. For European attendees, they can enjoy a short one or two-hour flight to arrive at this destination.
Navigation
Another advantage is that getting around in Copenhagen is known to be very easy. The public transportation is seen to be exceptional and the way the infrastructure is laid out links it to the various hotels and venues, which makes it easy for visitors.
Venues
Another good reason for corporations to hold their conferences in Copenhagen is that there is a large choice of venues which have different facilities, and some examples of these are:
DR Koncerthuset
M/S Maritime Museum of Denmark
Marketenderiet
Social Venues
Most often, those who will be attending a conference in Copenhagen will be there for at least a few days. Outside of the conference itself, there is plenty for attendees to see and do, along with great accommodation choices.
These are all the advantages to holding a conference in Denmark and are the reasons why many corporations will choose this destination on an ongoing basis, based on the success of previous meetings which they have held there in the past.