Attending a Danish Event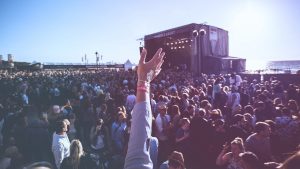 Those who are going to have the opportunity to attend a Danish event, and have never been to Denmark before, should be in for an enjoyable experience. There are some things which they are going to want to keep in mind to heighten the pleasure of being in this country
Dressing for the Weather
The proper attire is going to be needed based on the event which is being attended. In addition to this, attention will have to be paid to what the weather conditions are going to be like. Something else to keep in mind is that Denmark has four seasons to deal with. When attending an event, it is essential to know what can be expected. The four seasons each bring something special, for example:
Those who are going to be attending an event in the summer, may also want to take some time out to enjoy some of the street festivals, and enjoy the beautiful beaches which can be found here.
The weather is still most enjoyable during the autumn season, although much cooler than the summer. Denmark is particularly beautiful to visit during this season, so one can enjoy the changes in color which are taking place in the natural settings.
Those who are going to be visiting Denmark in winter need to be prepared for the extreme cold and a substantial amount of snow. There are plenty of indoor events which can be enjoyed, aside from the one that the visitor is attending.
Spring is as beautiful as autumn in Denmark and is an excellent time of year to be visiting or attending an event.
Most visitors will want to pack in advance to dress accordingly for the season they will be enjoying while in Denmark.