We have chosen to concentrate on the country of Denmark for a variety of different reasons. Our primary focus is on events which often take place here. The following are some of the factors that we feel are important and wanted a good way to be able to share these. This led us to create this blog, as we thought this was an ideal way to get the word out about how great Denmark is for events.
The City of Copenhagen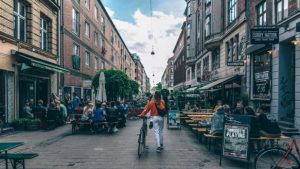 Many people are looking for the perfect place to hold an event. For example, a lot of corporations need to have an excellent place to hold their conferences. Then, there are many couples now who are looking for a beautiful destination to get married in. A city such as Copenhagen can meet the needs of each of these.
Why Choose Copenhagen?
For important events, the area where it is going to be held must have certain assets. It must be a safe location. Also, an area which is easy to get to. The region must have all the necessary amenities. Those who are going to attend the event must feel good about the location where it is going to be held. Copenhagen has all of these assets and more.
These are some of the reasons which we want to bring attention to, as we believe that Denmark should be at the top of the list when one is looking for the right destination for their event. Aside from the event itself, the region has a lot to offer visitors.
Those who are planning events have to be sure that they are going to have excellent attendance. This blog about Denmark and its value for events should be able to help with this. All one has to do is look at the many successful events which have been held here, and this supports the viability of holding events here.