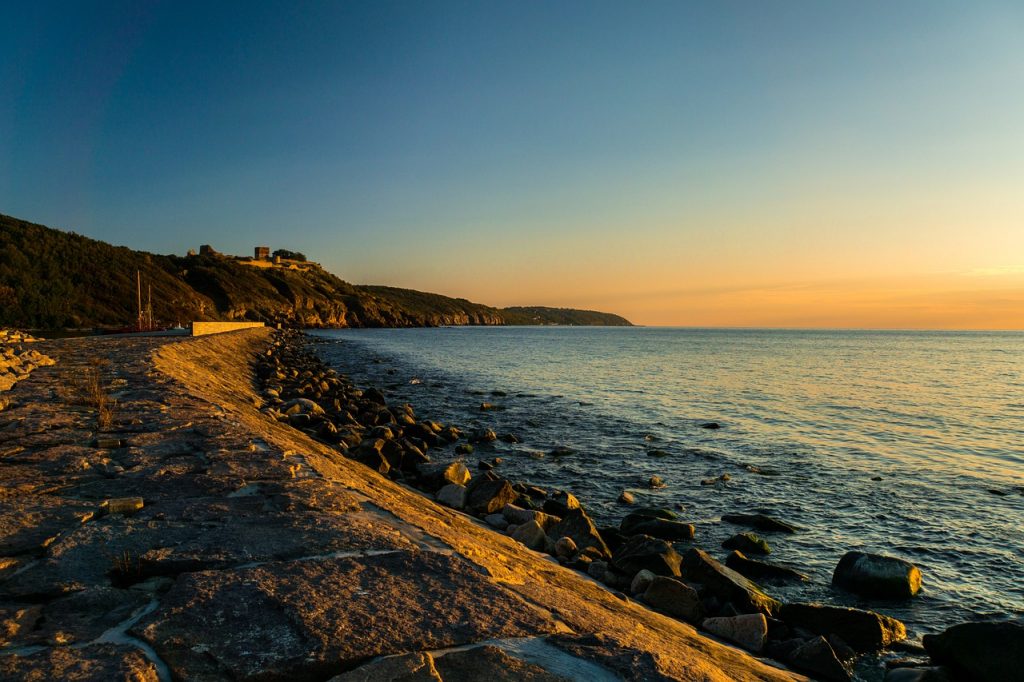 Bornholm is an island in the Baltic Sea. It is located to the east of Denmark, south of Sweden and north of Poland and Germany. With an area of 588 square km, it is not a big island, but still it holds both nature and a way of life of its own.
Among the major sources of income is tourism, mainly during the summer months, pottery and arts and crafts such as glass production. Also dairy farming is big on the island. If you are lucky, you may be able to catch a Bornholm Diamond. The climate happen to be favourable to growing figs, so a local variety is grown, with the nickname of just that.
Stay at a Badehotell, and enjoy life
Bornholm is a small island, but that does not stop it from having several great hotels to offer. One of them is the Stammershalle Badehotell.
The hotel boasts an impressive view of the sea and surroundings. It was built in 1911, as a summer residence, and in the 1930 it was converted into a hotel. At that time, the hotel's main attraction was a zoo wit both bears and lions among the attractions. Today, the focus has been switched to great food in relaxing surroundings.
The Stammershall Badehotell has 15 rooms, making it small and intimate. Most of the rooms have a view of the sea, and breakfast is served in the dining room facing east. This means that you have a magnificient view of the sunrise, should you be an early riser. The food is mainly locally produced, and great care has been taken to put together a breakfast that is both luxurious and wholesome. Most of the breakfast is home-made.
The focus of the hotel is that you should enjoy your stay and feel pampered and relaxed. There are tennis courts if you feel like o´working out a bit, and a sauna for when you are ready.
The rooms
All of the 15 rooms have been decorated in the nordic light tradition. The furniture is simple yet comfortable and we put together. All the necessities are there, such as hair dryer, tv, bathroom and wifi access.
Should you prefer a view of the forest instead of the sea, this can be accomodated.
Getting into a well-made bed after a day of exploring the surroundings will be a great foundation for fantastic dreams. And just knowing that you will wake up to a lovely hotel breakfast will make the night even more relaxing.